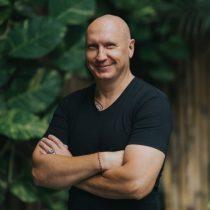 About
Master of chiropractic and osteopathy, life coach.
Elimination of blocks and muscle clamps;
Working with neural connections;
Elimination of pain symptoms;
Working with trigger points;
Work with psychosomatic manifestations;
Elimination of phobias and phantom pains.
The duration of the session is 30-50 minutes.
The cost of the session is 1500-2000 baht, depending on the reason for the appeal and the chosen method of interaction. This price is valid when making an appointment for a consultation on a weekday from 10:00 to 18:00. Out-of-hours consultations are charged at a double rate.
Consulting sessions using specific techniques – 5000 baht.
Pre-registration by phone: +66815616503 (WhatsApp).